Stop Erosion And Ensure EPA Compliance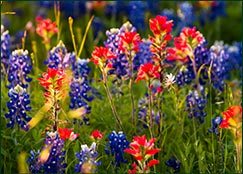 For more than 20 years, Soil Tech Advance, Inc. has been helping homeowners and construction managers throughout Texas limit erosion and develop their landscapes. We do this through erosion control tactics, hydroseeding, and landscape supply.
For construction areas of over 1 acre, contractors need a Storm Water Pollution Prevention Plan. We specialize in designing unique SWPPPs to guarantee compliance.
We help you fast-track your lawn growth through a nutrient-rich slurry of seeds and mulch. This anchors free dirt and limits erosion.
We load and deliver bulk material for landscaping use. Products include topsoil, caliche, gravel, flagstone, sand, granite and mulch.
Partner With The Erosion Experts
We are erosion control veterans with experience working on many projects for cities, the Texas Department of Transportation, and the federal government. Don't hesitate to contact us today. You can reach us by phone at 956-668-7645.